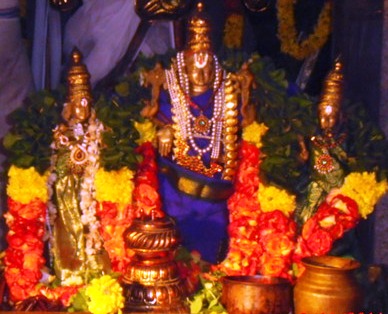 Dear bhakthaas
perhaps many of you may have visited this temple
just on the outskirts of the city chennai.
When you proceed from chennai, on the main road named old mahabalipuram road
and exactly 1 kilometer after sathya bhama college of engineering main arch
you will find this temple board and gopuram on your left.
perumal is simply beautiful and surrounding clean, peaceful, and airy
with individual sannidhis for perumal thyar krishna andal raman anjaneyar
the temple is worth a visit by all chennai based.
presently there are not many visitors and those who want a queue- less perumal koil this is the temple.
i visited on sravanam day and photos taken by my friend srishar is sent herewith for your viewing
regards
Vasudevan